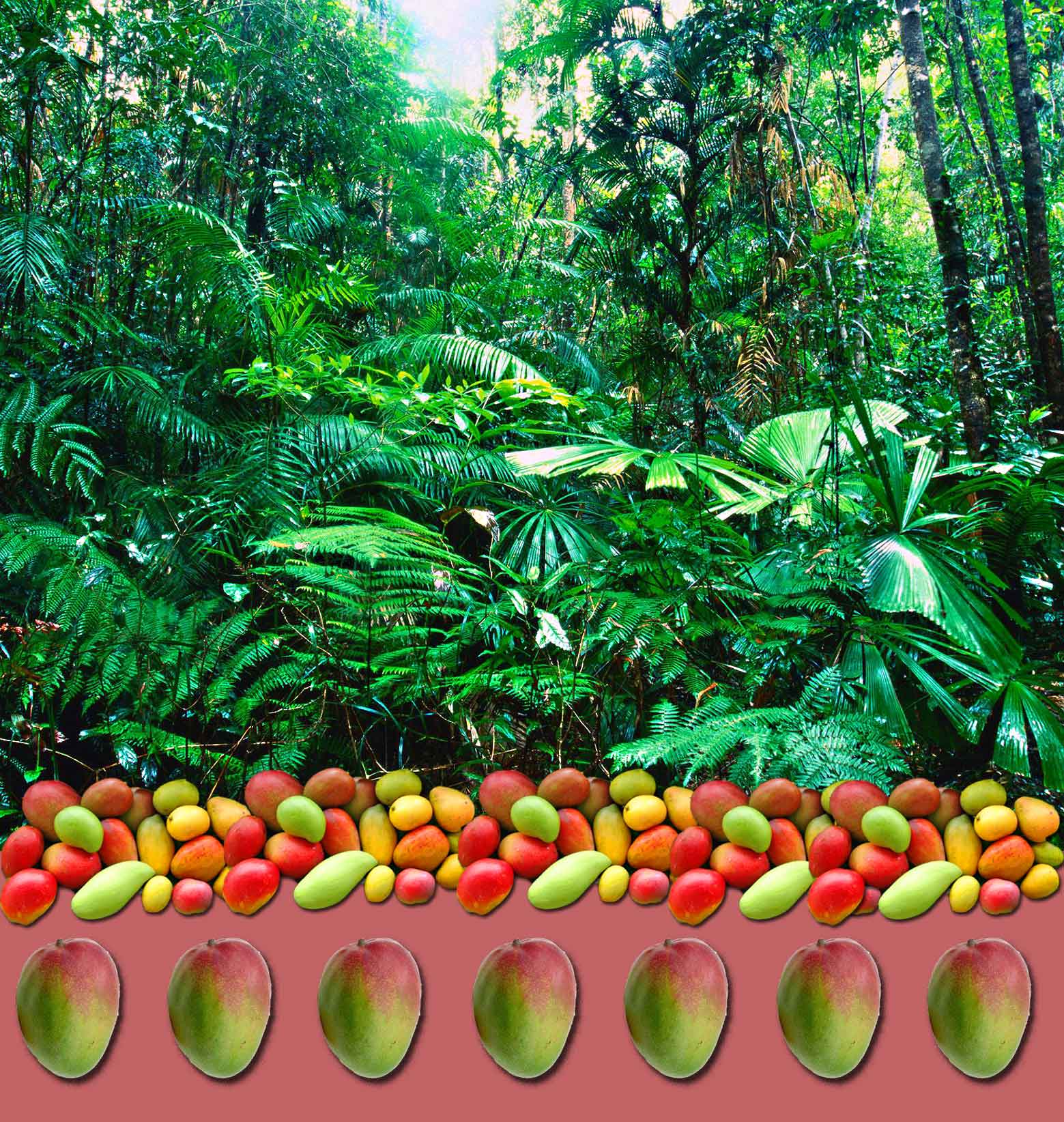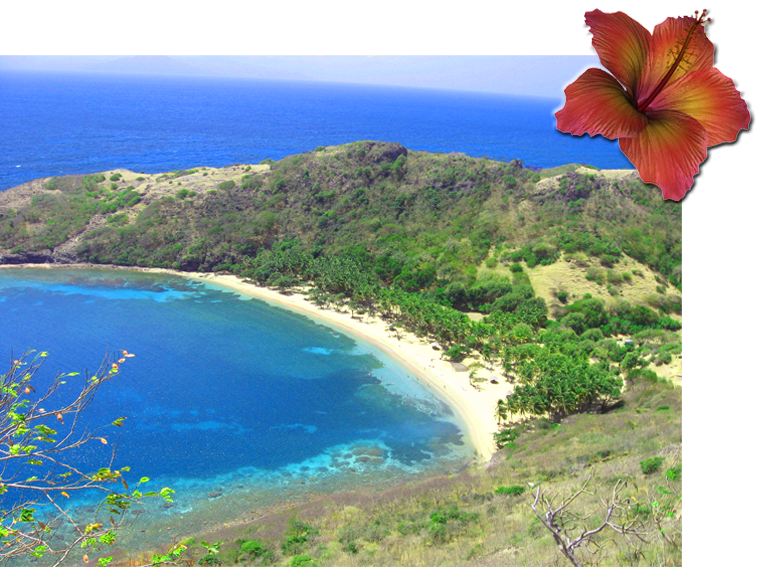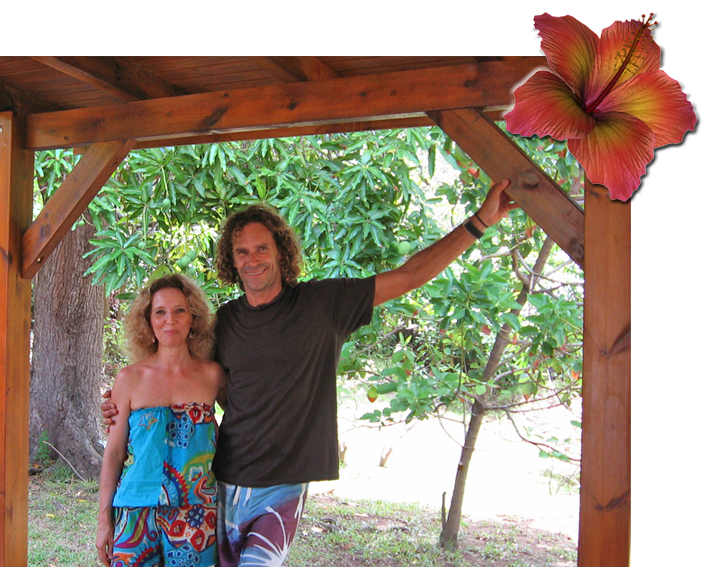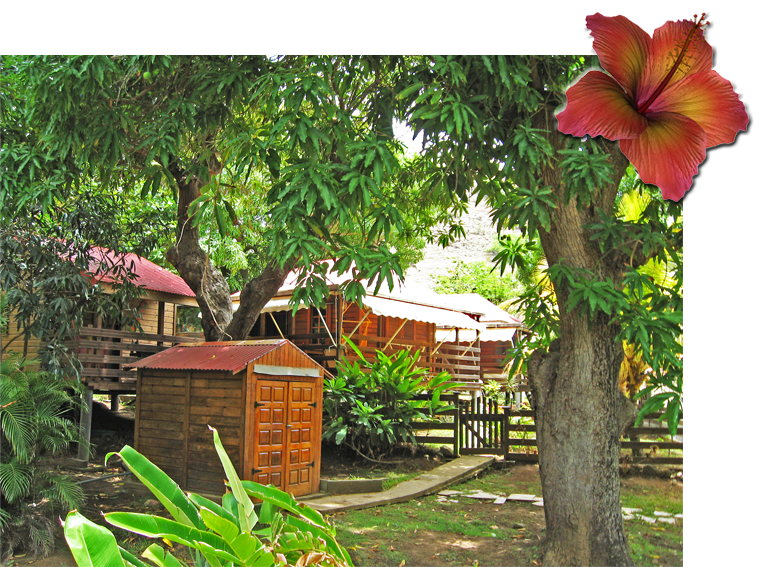 To immerse you in the French West Indies, at the core of the creole culture of Les Saintes from Terre de Haut, in the third most beautiful bay of the world, a charming address to discover: EDEN MANGO.
In the Marigot area, at 5 mn to the beach of Pompierre lined with coconut trees (the most well-known beach of the island) and at 10 mn from the market town of Terre de Haut and its amenities, you will be ideally situated to discover all the attractions of an exceptional site and to get to know the island. A key position close to the sea and a number of tourist attractions and sport activities and not far from starting points for numerous hiking tours.
Cécile and Philippe as well our team, welcome you in their little piece of tropical heaven between sky and sea, as soon as you arrive on the island and do everything in their power to give you the opportunity to experience something unique in complete peace of mind, whether you stay for one night or more.
Because of her medical profession (chemist), Cécile remains particularly attentive to the cleanliness of the bungalows and of their equipments.
Native of the region, sailmaker and skipper, Philippe ( Phil-a-voile.fr ), will share with you his passion for the sea and the nautical activities of his island.
Nestled in the heart of a lush tropical garden amid palm trees and the centuries-old mango trees, Eden Mango welcomes you in a quietness and an exceptional atmosphere in both its charming exotic wooden bungalows, totally independent. You will be immediately enveloped in the mildness of the tropical climate and in a cosy ambiance to spend a comfy and peaceful holiday. Roomy bungalows with a West Indian interior and wide openings, so you can take advantage of our surroundings in any season.
For serene and comfortable nights in the Tropics, all our bungalows have air conditioned and are equipped with comfortable orthopaedic mattresses.